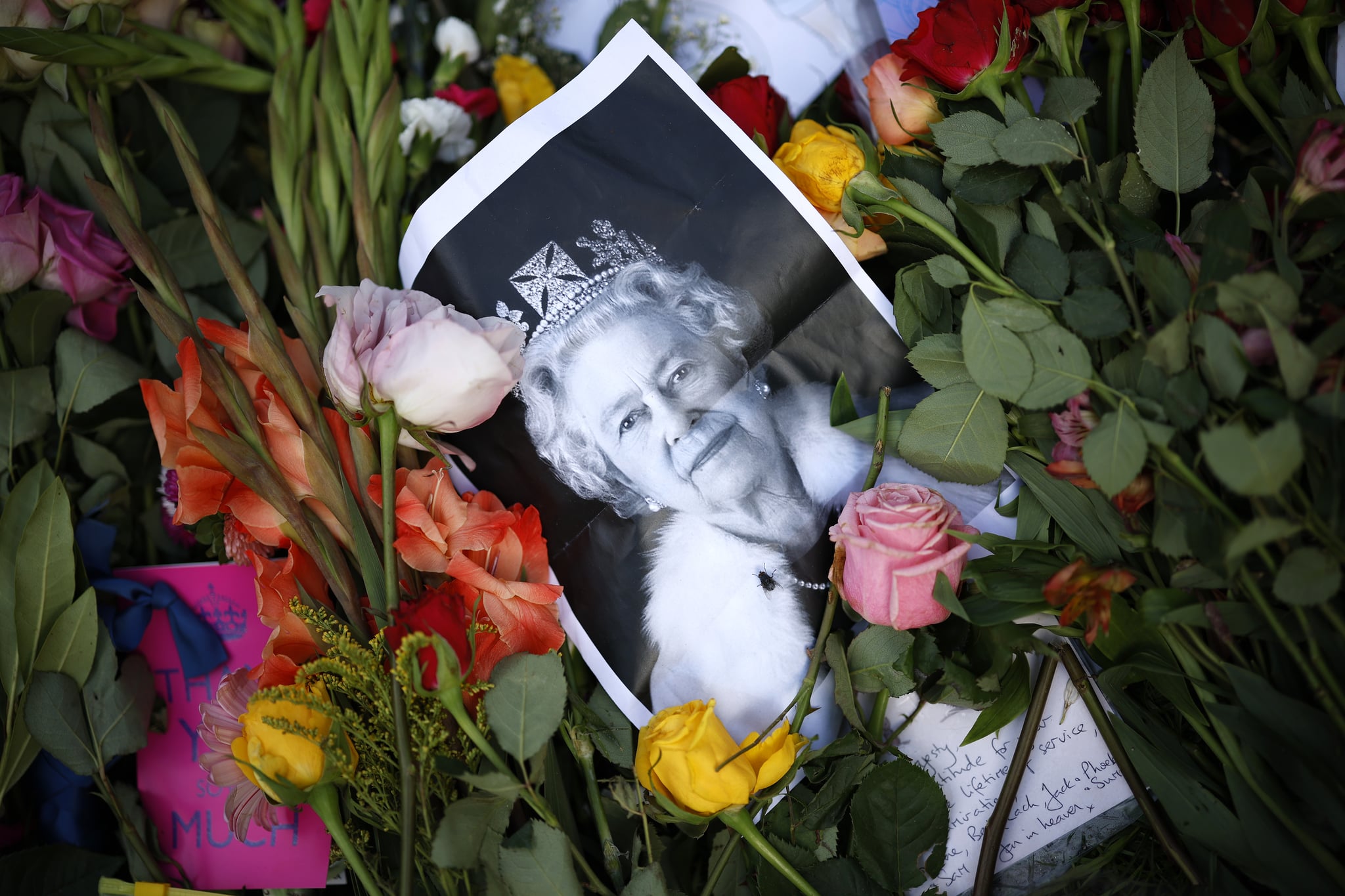 As the country prepares for the funeral of Queen Elizabeth II on Monday, her historic 70-year reign has been celebrated and remembered by people all over the world. Mourners have lined the streets to pay their respects, tributes have poured in from celebrities, and the media has been dominated with breaking news of this significant moment in history. But not everyone feels the same way about the Queen's passing.
As the UK's longest-reigning monarch, much of the coverage of the Queen's death has surrounded her commitment, duty, and dignity. But for some people of colour, her passing stirs up memories of a painful past and present. The royal family is an institution inextricably linked to colonialism and slavery. Much of the British Empire was built on imperialism, and so people of colour and commonwealth nations are having to process complicated responses to the monarchy.
Rising discourse on social media has divided communities. Some have argued that this is the time to speak out about ways the royal family have exploited and oppressed countries throughout history, while others believe it's insensitive to do so. Yet, is there really ever a "good" time to have difficult conversations around the way the royals have profited from colonialism?
Even so, feelings are, naturally, nuanced. Not only are there divisions within communities, but amongst generations. Some have found older people of colour in the same family to have compartmentalised aspects of the past, holding the royal family to unrealistic standards of perfection, while younger generations are more engaged in the racial discrimination embedded in British history.
While the media coverage can feel whitewashed during this time, three Black women spoke to POPSUGAR about how they are processing the death of the Queen and what can be learnt from her reign.
Olayinka Ewuola, a business coach and strategist, thinks now is the time to acknowledge the past and learn. She says, "The news of the Queen's death is somewhat conflicting — she was a well-loved woman who is survived by children, grandchildren, and great-grandchildren, but people have been negatively affected by Britain's colonial and racist past. I grew up in a time when both the monarch and the Prime Minister at the time were female, and that left an indelible mark in shaping what I thought was possible for women."
"The media is a powerful tool, but they aren't reporting on the Queen's legacy in a balanced and accurate manner. While I'm not denying she was remarkable in her sense of duty and service, she represented an institution that caused people a lot of pain and suffering. The media need to use their power to open up on much-needed conversations about the legacy of colonisation. In order to create a better future, it's important to acknowledge and learn from it. I'm not in mourning, but I'm respectful of those who are. If I've learned one thing from the Queen's legacy, it's the importance of being a person who lives according to their values as that will be the bedrock of the legacy we leave behind. Surely this means people of colour have the right to focus conversations around their values and past, too?"
Haddy Folivi is a publicist whose mum appreciated the Royals, yet her feelings are more removed. She tells us, "My mother loved the royal family, and I have fond memories of her watching them on TV as well as going to Trooping the Colour as a kid. I don't agree with a lot of what they represent, but I have learned to separate the negative and focus on the positive. It is sad that she's passed away, but the news has not affected me on a deep level. As for the media, they are going into overdrive, and it's knocked some really important issues off the agenda: the death of Chris Kaba at the hands of police, for example. Although I'm a publicist, I have a love-hate relationship with the media at times. Collectively, we've had a tough few years, and we are exhausted."
"I'm not mourning for the Queen. I can't mourn for someone I never knew. Her death has served as a reminder of how divided we are as a country. I have seen some vile comments on social media, which in my opinion, are uncalled for. Rejoicing at someone's passing is not a nice thing to do."
Iman Gatti is an author, empowerment coach, and certified grief recovery specialist. She feels let down by the missed opportunities for reparations. She explains, "As a first generation Canadian, the part the monarchy has played in my life has often felt conflicting. I have witnessed the duality of people idolising and demonising the royal family. Princess Diana was the only royal who had a profound impact on me — she represented a vulnerability and humanness that is so often missing in people of influence. I can't help but feel disheartened by the way the Queen wasted so much of her privilege. She could have done a lot for BIPOC and marginalised people in her 70 years on the throne, yet she did not."
"I don't have any traditions around the royal family, but I am saddened to think that I might never again witness a woman rise to such a powerful position in my lifetime. Most of the media coverage is very on brand for the royal family. I only find myself mourning for the hopes and dreams that will never come to fruition and the change the Queen could have inspired during her reign. I've learned that how you use your platforms and position matters, and while we appreciate traditions, I think it's high time we make equity, diversity, and reparations fit for royalty."
by Lindsay Kimble 4 days ago
by Izzie Deibe 1 week ago
by Victoria Edel 1 week ago
by Eden Arielle Gordon 2 weeks ago
want more?
Follow. Like. Love.