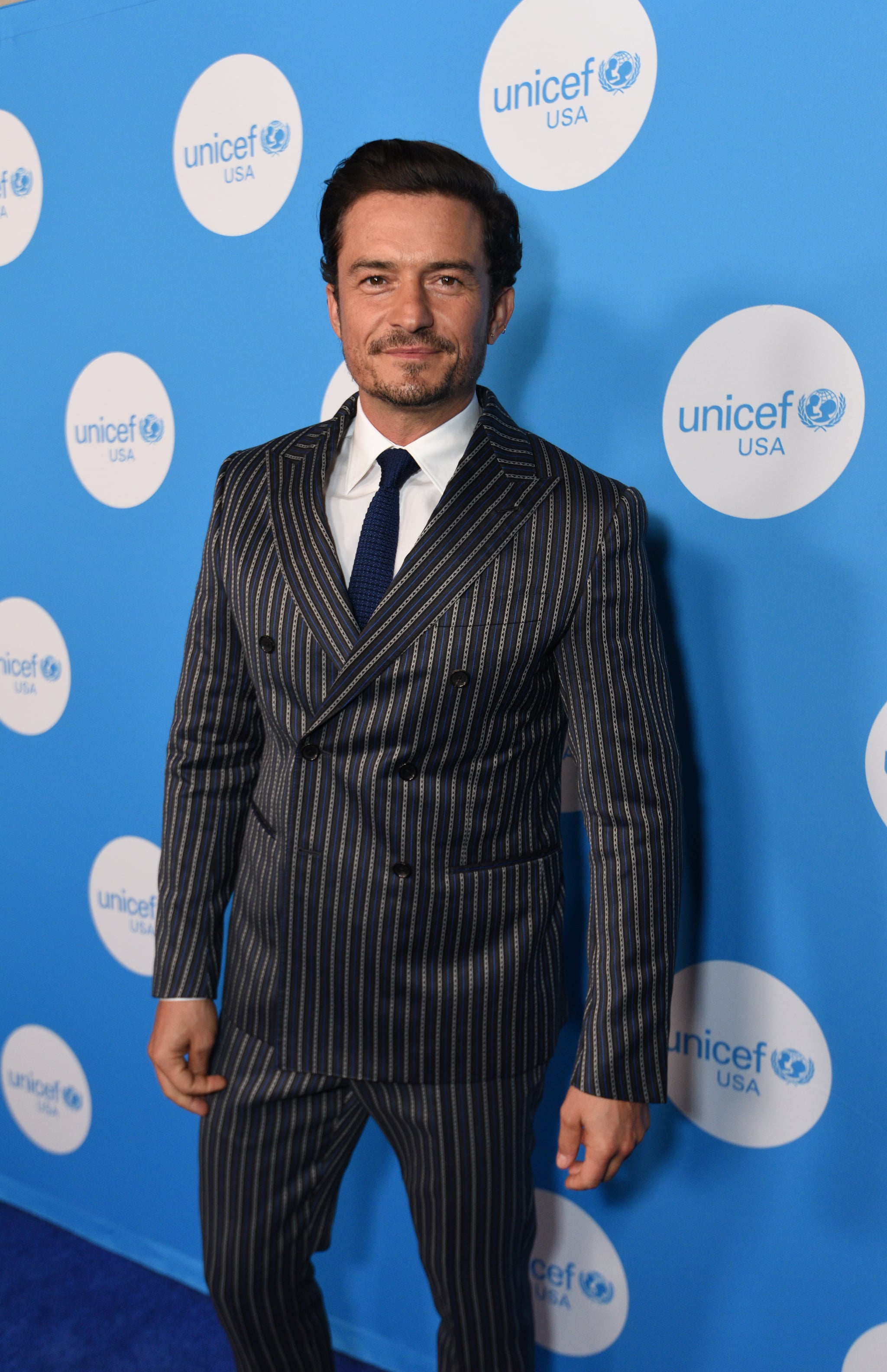 Orlando Bloom took to Instagram to share his upper body workout routine with his six million followers on Monday. The actor's workout routine was impressive — he worked his biceps, abs, and back with a trainer, and his grimaces were enough to prove that the workout was a tough one. But in addition, his caption demonstrated just how remarkable this workout really was. In it, the "Pirates of the Caribbean" star reflected on how far he's come physically, writing, "I broke my back when I was 19 and they said I'd never walk again."
It's not the first time Bloom has spoken about the life-changing and near-fatal injury, which took place over 20 years ago. He also appeared on social media last August to post a throwback image of himself biking while wearing a back brace. He captioned the upload, "That's me in my back brace circa 1998 about 3months after I fell 3floors and crushed my spine, narrowly escaping death and paralysis…grateful everyday for my limbs that allow me to push my limits and live life on my edge (safer now)."
Bloom's latest post included three separate video clips. In the first, he completed bicep curls with a weighted EZ curl bar, and his form was solid: the father of two brought the bar above his chest and back down to his hips, clearly focusing on his breathing and keeping his upper arms anchored while curling the weight up to his shoulder level.
A post shared by Orlando Bloom (@orlandobloom)
In the second clip, Bloom, who's engaged to long-time partner Katy Perry, takes to the floor to strengthen his core with an ab wheel, which conveniently works the abdomen, back, and arms at the same time. The workout is great for overall stability, and as the intense focus on Bloom's face shows, while it looks do-able, it's anything but easy.
The third clip in the carousel showed Bloom demonstrating how to use a lat pulldown machine to strengthen and tone his back muscles, showing off a scar he sustained from his injury at the same time. As he finishes up his reps, you can hear a second voice — possibly his personal trainer — urging him on. The commenters are, too. Chelsea Handler commented to say "Oh, well, excuse us! Somebody is walking."
Resilience is a skill we can all benefit from in life. After all, it's why we often turn to quotes like "if at first you don't succeed, dust yourself off and try again" and "fall seven times, stand up eight." For Bloom, they're more than trite sayings – he lives it, as evidenced by his strenuous gym routine.
Check out Bloom's moves in the post above.
by Monica Sisavat 4 days ago
by Monica Sisavat 5 days ago
by Princess Gabbara 6 days ago
by Amanda Prahl 2 weeks ago
want more?
Follow. Like. Love.